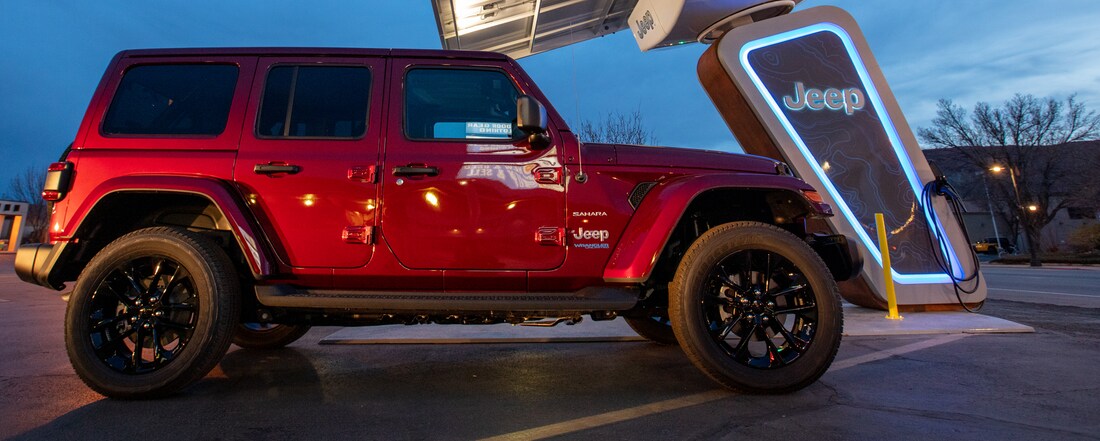 Find Your Next Jeep Wrangler SUV at Bayird Dodge Chrysler Jeep Ram of Blytheville
If you are interested in buying a vehicle that can do a lot of off-roading, then you probably already know that the Jeep Wrangler is the best model for you. It's been one of the top off-road SUVs for many years, and it has one of the most famous designs in the auto market. Despite the fact that the Wrangler is a vehicle that has been around Millington, TN for a while, Jeep has put a lot of work into keeping it current and up to date in terms of technology, comfort and safety features. Read on to learn more about the Wrangler as well as the plug-in hybrid 4xe model.
The Wrangler has a lot of configurations for Jonesboro, AR drivers when it comes to trim levels and add on packages. One of the more interesting choices to make is whether to get one of the base Wrangler drivetrains or the 4xe, which is a plug-in hybrid. The Wrangler 4xe offers an EPA-estimated 49 MPGe fuel economy and 21 miles of electric-only driving, helping you save on gas compared to the standard Wrangler.
If you are interested in trying out the new Wrangler near Dyersburg, TN, especially if you want to see how the 4xe plug-in feels on the road, then give us a call at Bayird Dodge Chrysler Jeep Ram of Blytheville. We'll be happy to help you to set up a test drive. There has never been a better time to get into a Wrangler since the latest model has more and better features than ever before, and it is still the one of the most rugged and fun off-roading SUVs you can buy around Jackson, TN. We can answer any questions you have about the model. We can also talk about the other models that we have in our inventory if you want any of our other terrific models.